Top of Page
News Releases
Newsletter archive
MO ČR podepsalo s VOP CZ memorandum o spolupráci v projektu pořízení BVP
05-02-2019
Ve středu 30. ledna podepsalo Ministerstvo obrany České republiky se státním podnikem VOP CZ memorandum o spolupráci v rámci největší armádní zakázky v novodobé historii v celkovém objemu více než 50 miliard korun.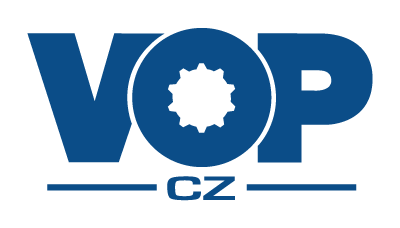 Připravovaný projekt na pořízení 210 kusů nových pásových obrněných vozidel má nahradit zastaralá vozidla BVP-2 sovětské výroby a proběhne na něj soutěž mezi čtyřmi zahraničními zbrojařskými koncerny. Podpis memoranda o spolupráci zdůrazňuje a potvrzuje důležitou roli VOP CZ pro Ministerstvo obrany České republiky v rámci tohoto projektu.
"Dnes jsme podepsali s Vojenským opravárenským podnikem memorandum o spolupráci na projektu pořízení nových pásových BVP. Jde o největší modernizační projekt v historii AČR. Naším cílem je maximální možné zapojení domácího obranného průmyslu", řekl ministr obrany Lubomír Metnar po podpisu memoranda.
"Státní podnik VOP CZ je klíčovým partnerem Ministerstva obrany a podpis memoranda potvrzuje strategii našeho podniku. Tou je maximální podpora české armádě v oblasti pozemní techniky", komentuje podpis memoranda Marek Špok, ředitel podniku VOP CZ.
Ministerstvo obrany v projektu výroby nových obrněných vozidel pěchoty (BVP) osloví čtyři zbrojařské dodavatele. Firmu BAE Systems s vozidlem CV90, GDELS s vozidlem ASCOD, Rheinmetall s LYNX a PSM s vozidlem PUMA. Do finančního objemu projektu za více než 50 miliard korun je kromě výroby započítán i servis a zajištění celého životního cyklu.
Zbrojařské firmy nebudou soutěžit pouze v ceně a lepší technologii, ale i v tom, kolik výroby a servisu přesunou do českých podniků. Podnik VOP CZ již podepsal smlouvu o spolupráci se všemi čtyřmi těmito uchazeči v případě, že zakázku získají. Nyní důležitou roli VOP CZ v projektu BVP potvrdilo i Ministerstvo obrany.
"Je to příležitost pro rozvoj spolupráce mezi českými státními podniky, které jsou stejně jako my v podřízenosti Ministerstva obrany České republiky. Je to unikátní šance pro celý český zbrojní průmysl. Všichni můžeme ukázat, jak umíme spolupracovat a společně zvládat takto náročný projekt. Kromě toho výroba a dodávka moderních obrněných vozidel pěchoty včetně jejich následného servisu může přinést práci v regionu až na 30 let," dodává na závěr Marek Špok.